Whirlowbrook Hall's Head Chef Alex Fretwell has contributed a recipe to the newly launched Whirlow Hall Farm cook book.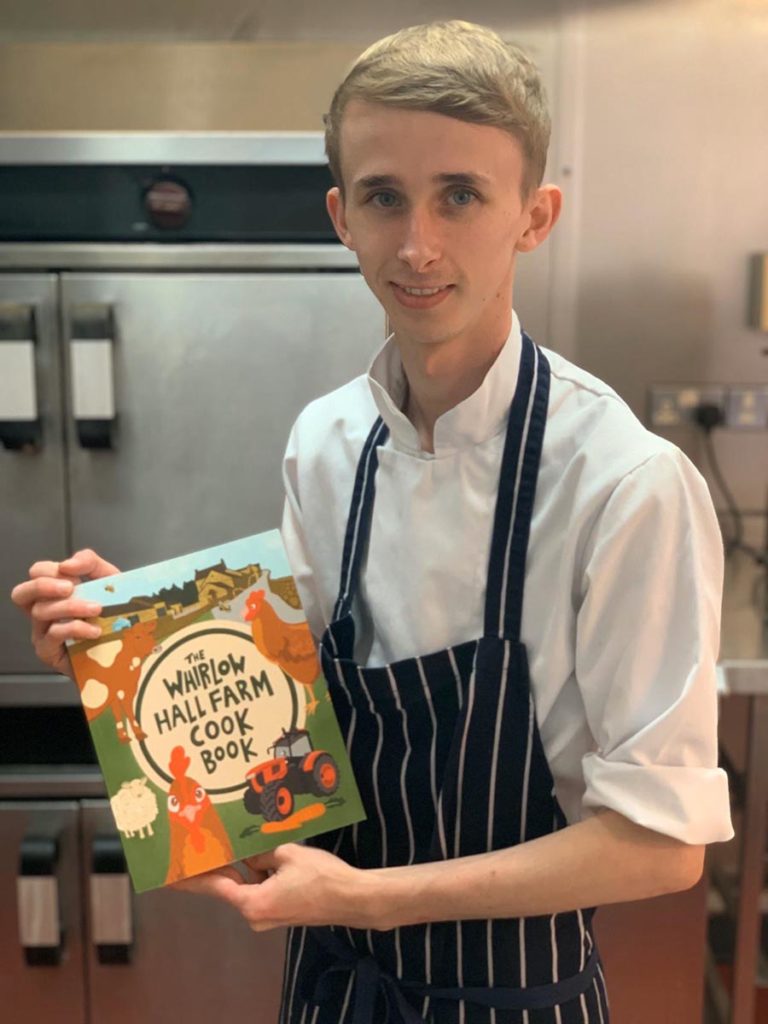 The cookbook has been published by Meze Publishing to coincide with Whirlow Hall Farm Trust's 40th Birthday. It features recipes from supporters, volunteers and local restaurants to help showcase the wide range of culinary talent in Sheffield and Whirlowbrook Hall was happy to help out being a member of the farm's 480 club.
The delicious recipe Alex developed is Pan Fried Scallops, Pea Puree, Crispy Chicken Skin, Parmesan and it features alongside gorgeous photography of the dish which was taken on location at Whirlowbrook Hall. Commentating on the contribution Alex said: "We were delighted to contribute to the recipe book as Whirlow Hall farm makes such a difference to children's lives. The recipe is a personal favourite of mine and is really popular here at Whirlowbrook Hall. I hope it brings as much joy to everyone who reads the book and recreates the recipe as it does to our customers. Enjoy! The book is now available to buy here and we look forward raising funds for the charity."
Whirlow Hall farm is a family-favourite destination which welcomes over 10,000 children and young people, particularly those from disadvantaged backgrounds and the inner city, to visit the farm on school visits and to participate in their unique tailored alternative and enrichment educational programmes.
https://whirlowbrook.co.uk/, telephone 0114 236 6142.