February 2019
Kenwood Hall Hotel & Spa Re-brands to Mercure Hotels
Sheffield's historic Kenwood Hall Hotel is re-branding to the Mercure Kenwood Hall Hotel & Spa in March 2019, with a significant investment in the Hotel's facilities over the next two years.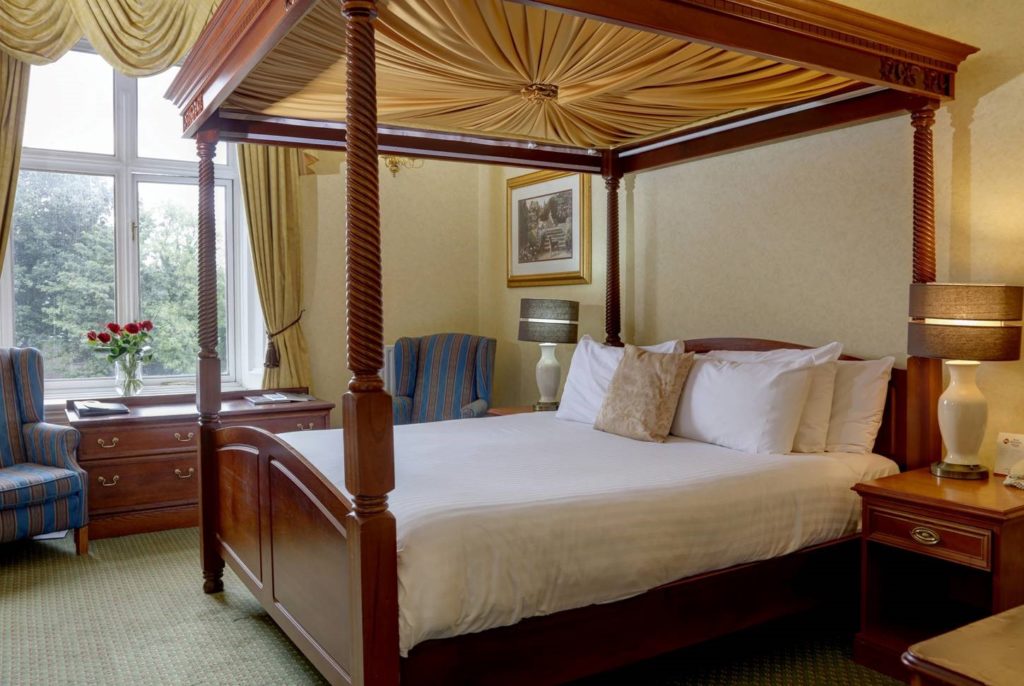 Part of the Vine Hotels group, which owns and operates seven hotels and venues in the UK, the 114-bedroom hotel is currently operating under the Best Western brand and is rebranding to Mercure in late March.  To support its move to the new Mercure brand standards, the Hotel will be introducing key changes to its facilities which include creating 24 new 'Privilege' bedrooms. These offer guests a refurbished air-conditioned guestroom with king-sized bed, complimentary mineral water, magazines and newspapers, Internet, bathrobes, slippers and personal coffee machines.  Alongside this, the Hotels 10 meeting rooms will be upgraded and have added luxuries such as individual espresso machines.
As part of the company's investment, work is nearing completion on a contemporary face-lift to the changing areas and reception of the Hotel's spa, and additionally a luxurious new bedroom suite is being created, every bedroom in the Hotel will benefit from new Topbrass beds and a mini fridge, plus an additional 40 bedrooms will have air conditioning added.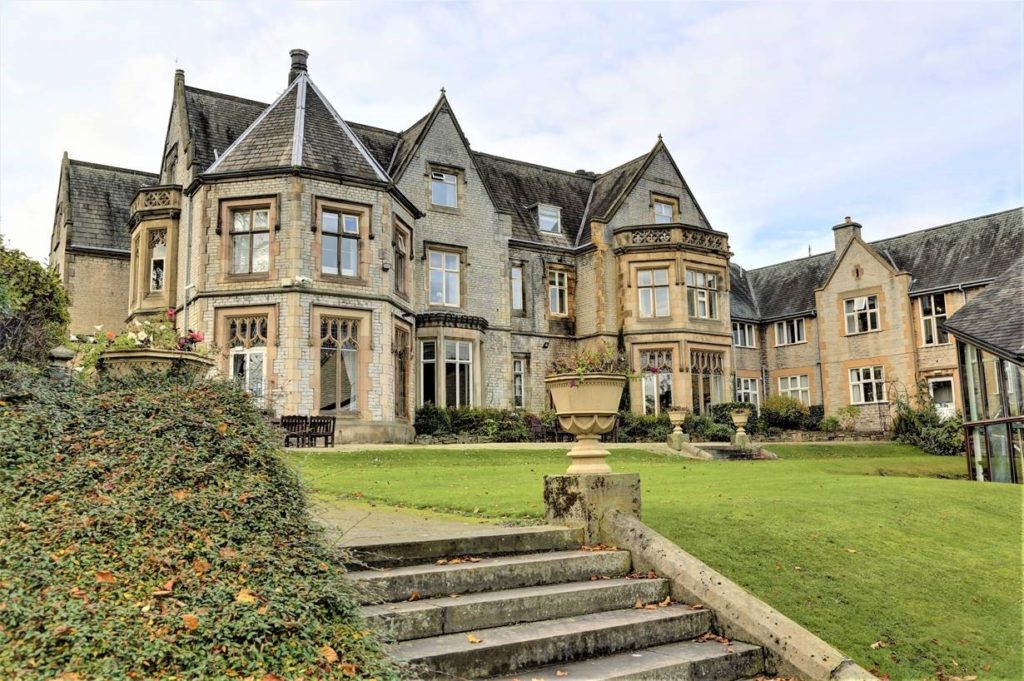 Commentating on the re-brand, Garin Davies, chief executive of Vine Hotels, said: "The re-brand of Kenwood Hall to a Mercure hotel is an exciting development for Vine Hotels.
"The Hotel has the advantage of being set in 12 acres of attractive parkland yet is only one mile from Sheffield city centre, so it works well for both corporate and leisure travellers to the region.  We already have a strong established leisure market for the Hotel, that takes full advantage of this location. One of our primary reasons for re-branding Kenwood Hall is to further develop our corporate and conference markets. With the support of the Mercure brand, I am confident we will achieve this.  The investment in the Hotel will strengthen our offering to all guests; bringing even better facilities to match our already excellent service."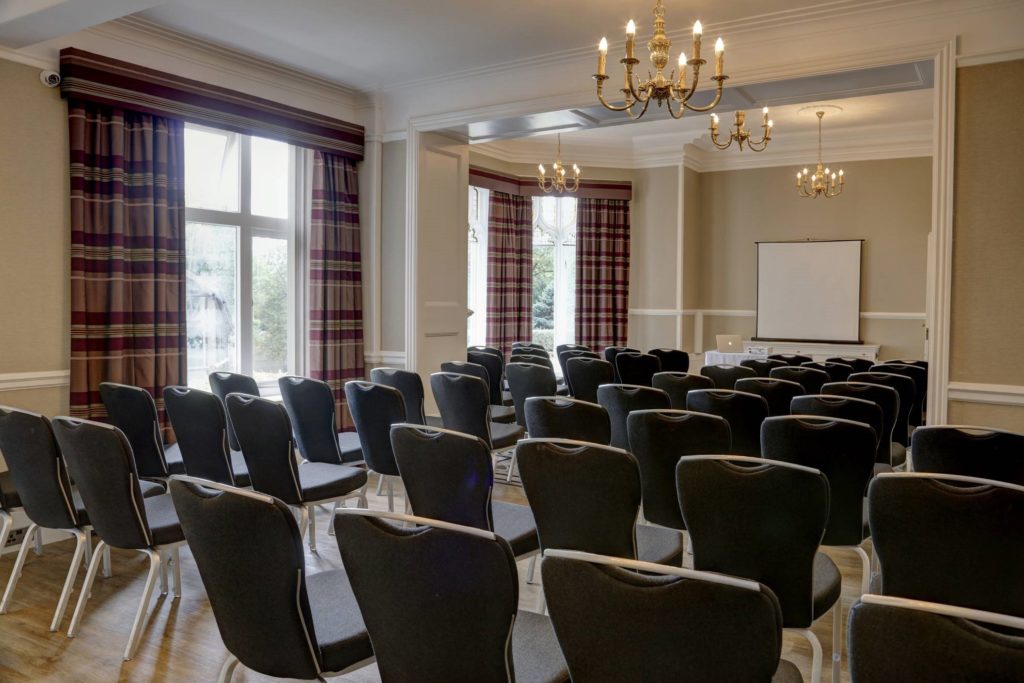 Thomas Dubaere, COO AccorHotels Northern Europe, commented, "We are seeing a lot of interest in Mercure brand in the UK and Kenwood Hall is one of two Mercure signings in Yorkshire already this year. The region has seen an increase in visitors for both leisure and business purposes and it is important to provide hotels that match the diverse requirements of these guests. The Mercure brand is designed to be flexible so its hotels can incorporate local touches into the design and overall guest experience allowing the hotels to offer something truly different without wavering from the internationally recognised and expected standard."
January 2019
A lovely feature from Find Me a Conference in the pages of their magazine:
Visit: https://www.yumpu.com/en/embed/view/gFHW3eTSp76D1bzR
November 2018
DoubleTree by Hilton Sheffield Park Introduces 36 new deluxe bedrooms
-including three accessible rooms and nine deluxe family rooms
The DoubleTree by Hilton Sheffield Park has introduced 36 beautiful new deluxe bedrooms to its existing range of outstanding facilities. Guests staying in the rooms will be treated to bathrobe and slippers, bottled water, complimentary Wi-Fi, a walk-in shower and work desk and a speaker in the bathroom which links to the rooms television so guests can listen to music from the television whilst in the shower. As well as a king-sized DoubleTree Sweet Dreams® Bed included within the stay will be complimentary mineral water, tea and coffee making facilities, plus a mini-refrigerator to store snacks.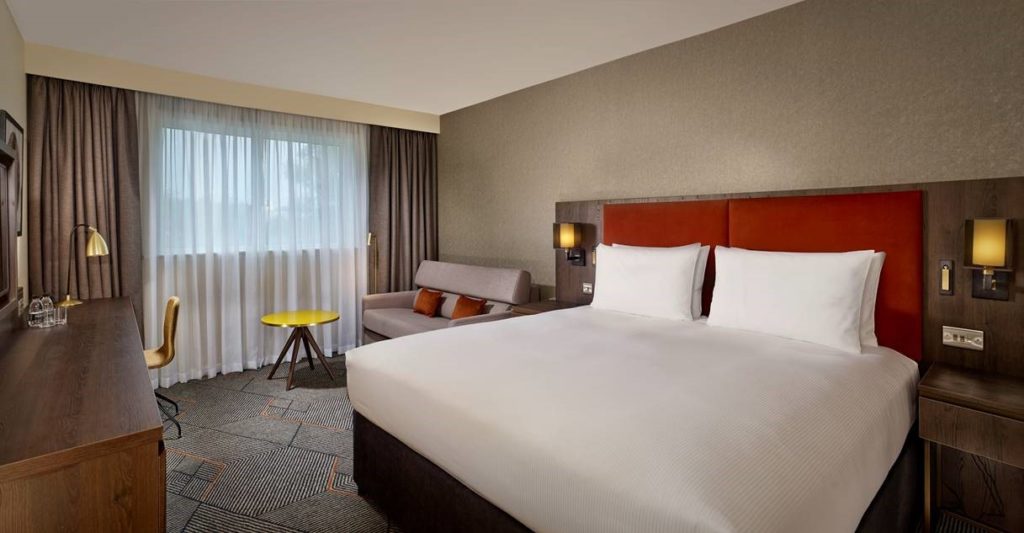 There is also a large desk using complimentary Wi-Fi. This modern room with luxurious furnishings also provides a 40-inch LCD TV, complimentary bath products, a laptop-sized safe and adjustable temperature controls.
Included within the new rooms are three King Deluxe Accessible Guestrooms with a contemporary wet room. They all have the option of a connecting Deluxe Twin Room which is perfect for anyone travelling with a carer. They are fully equipped with walk in wet rooms, pull down wardrobe rails, emergency assistance cords and vibrating pillows. As with all the Deluxe rooms bathrobe and slippers, bottled water, complimentary Wi-Fi, accessible wet room and work desk are standard as well as all the Deluxe rooms features.
Ideal for family travellers, there are also nine Deluxe guest rooms which include sofa beds and can sleep up to three adults, or two adults and two children.
Guests can make use of all the outstanding on-site facilities including a large car park which is free to all guests.
November 2018
UK Invictus Trials set for Sheffield in 2019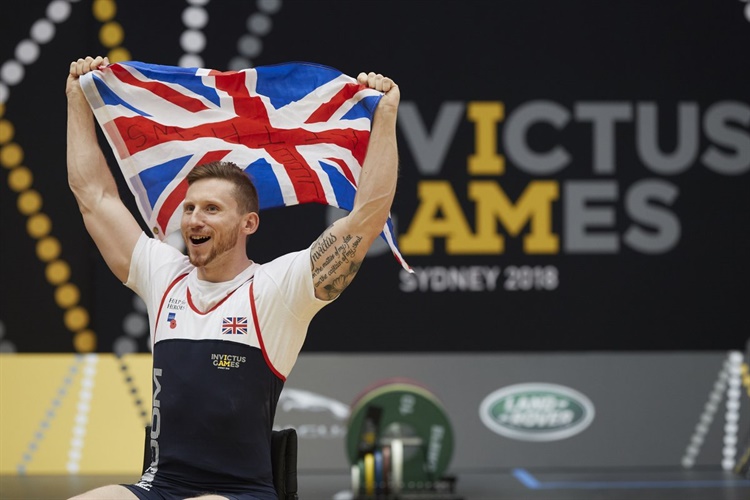 The UK will hold the first ever national games for British wounded, injured and sick veterans and personnel in Sheffield next July.
The Games will incorporate the trials for the Invictus Games in The Hague in 2020
The national event will focus on helping individuals to lead full and rewarding lives
2018 Invictus Games in Sydney saw countless examples of wounded, injured and sick serving personnel and veterans displaying the unconquered spirit that now typifies this movement.
Building on the success of Sydney, and maintaining the strong association with the Invictus Games, the UK partnership, consisting of Help for Heroes, the Ministry of Defence and The Royal British Legion, will be delivering a series of events and activities not least a multi-sport, multi-day event in Sheffield in July 2019.
The event in Sheffield will include Team UK's Trials for the next Invictus Games in The Hague in May 2020, and provide opportunities for up to 500 individuals and their families to use the power of sport, teamwork and competition to significantly accelerate their recovery.
Participants will be able to take part in sports including athletics, wheelchair basketball, powerlifting, swimming and sitting volleyball.
Head of UK Delegation, Air Vice-Marshal Garry Tunnicliffe said: "The Invictus Games 2018 once again showed the incredible rehabilitative power of sport to help our wounded and injured service personnel and veterans. These new games will ensure we maintain the momentum of recovery for the special community Invictus has created. Together with Help for Heroes and The Royal British Legion we can help those who have life changing conditions, especially those who have sacrificed so much for our country, to lead full and rewarding lives.
Mel Waters, CEO Help for Heroes said: "We are extremely proud of the significant progress so many individuals and families have made on their recovery journeys through being part of Team UK. We are delighted that, alongside the Ministry of Defence and The Royal British Legion, we will be able to help even more individuals benefit from the power of taking part in sport in 2019."
Antony Baines, Director of Operations at The Royal British Legion said: "The Legion is proud to be working with Help for Heroes and the Ministry of Defence on the 2019 Games in Sheffield. The event will be an example of our life long commitment to today's Serving personnel, veterans and their families. These Games are aimed at not only those competing in sport, but their partners, parents, children and friends who support their loved ones throughout injury or illness and play an integral part in their recovery."
Councillor Julie Dore, Leader of Sheffield City Council, said:
"We are thrilled that in July 2019 Sheffield will be hosting the UK Trials for the Invictus Games in The Hague 2020. The Games, famously founded by Prince Harry, in 2014 and ending today in Sydney, is a sporting event for wounded, injured and sick servicemen and women, with an enormous and growing worldwide profile.
"In Sheffield, we are becoming increasingly well-known as the leading city in the UK for adaptive and disability sport, which makes this a match made in sporting heaven. We are looking forward to giving a warm Sheffield welcome to the five hundred participants, as well as their teams and supporters, and are hugely proud to support our armed forces, along with Help for Heroes and the Royal British Legion charities.
"We know people in Sheffield are great at getting behind major sporting events, so watch this space for more details about opportunities for communities and the business and cultural sector throughout the city to get involved and support the event.
"This is the first time the UK Invictus Trials will be run as a formal event in this way, and it is fantastic that Sheffield has been chosen to host this inaugural occasion at the forefront of a positive and exciting global movement."
For more information please contact TeamUK.media@helpforheroes.org.uk
For more immediate Sheffield information please contact Sheffield City Council's press team at press@sheffield.gov.uk
November 2019
Vine Hotels Launches Vegan Menus for Delegates
As part of November's World Vegan Month, Vine Hotels has launched vegan delegate menus across its portfolio of seven UK hotels and venues. The brand-new choice of dishes has been designed to specifically meet the growing demand of delegates who want to enjoy vegan foods as part of their meeting and event experience.
A recent survey found that over three million people* in the UK identify as vegans, and the new menus and dishes will ensure the venues can cater for this increasing dietary trend. Embracing the other big food trend for more relaxed corporate dining and proving that vegan food can be tasty and fun, delegates can enjoy a vegan 'Street Food' lunch at Whirlowbrook Hall.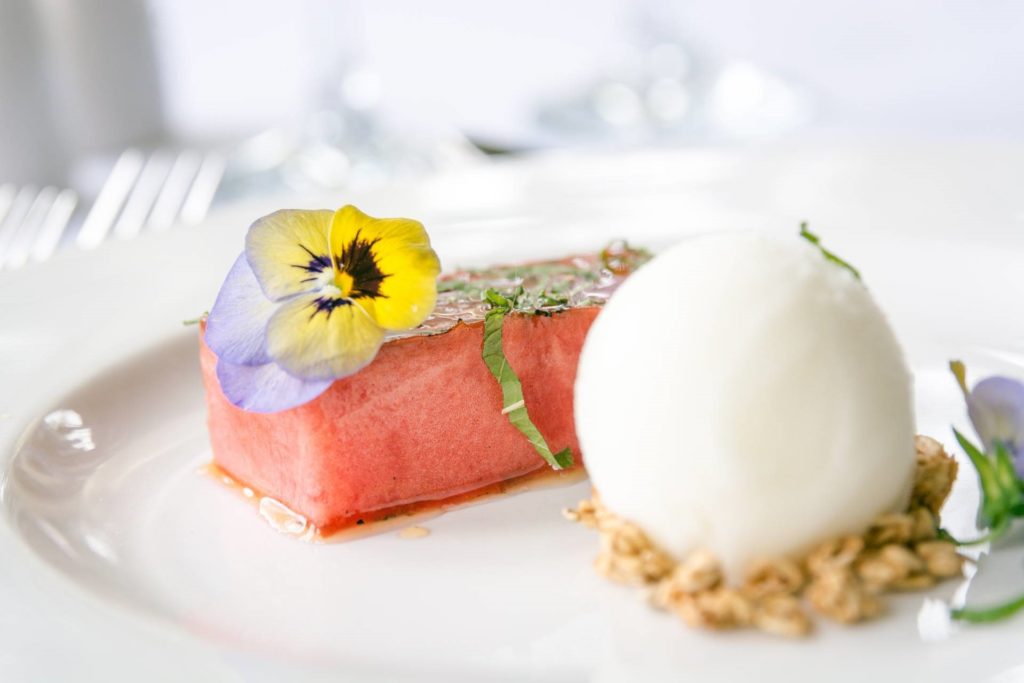 There is a tempting choice of Chickpea Falafel, Paprika Cream and Flatbread; Spiced Bean Burger; Mexican Fajita Kebabs, Soured Cream, Tortilla; Hand Cut Chips, Cheese, Spring Onion, Chives; 'Hot Dogs', Caramelised Onions, American Mustard, and a Thai Noodle Broth, Pak Choi and Flaked Coconut.
For corporate events or delegate dinners, guests can also enjoy new vegan menus. These feature dishes such as Charred Watermelon, Mint & Chilli Gel, Coconut Sorbet or Tandoori Kebabs, Rainbow Slaw, Paprika Yoghurt, Micro Coriander to start. Followed by Red Pepper and Spinach Lasagne, Saffron Roast Potatoes, Ruby Chard or a Butternut Squash: Risotto, Pureed, Roasted, Fried Sage, Chia Seeds. And if you have room, desserts feature a Raspberry Meringue, Tropical Fruit, Mango Coulis; Carrot Cake, Toasted Pistachios, Carrot Powder, or a Dark Chocolate & Orange Cheesecake, Orange Gel, Chocolate Soil.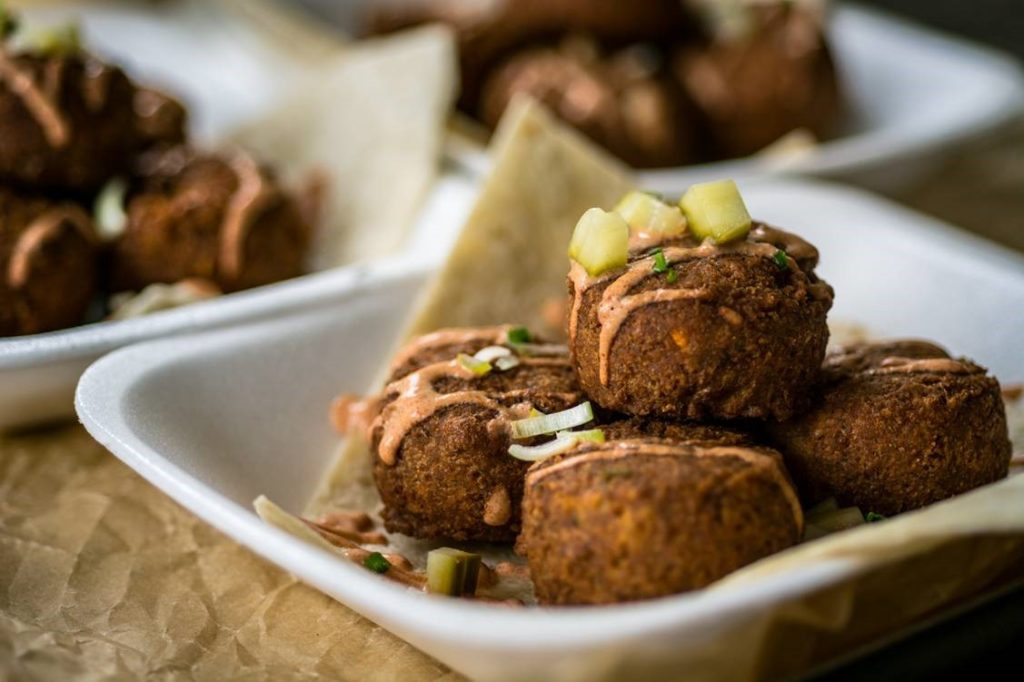 The venues featuring new vegan menus include Double Tree by Hilton Sheffield Park, Best Western Cutlers Hotel, Mosborough Hall, Whirlowbrook Hall, Mercure Southampton Centre Dolphin Hotel, Best Western Cresta Court and Kenwood Hotel & Spa.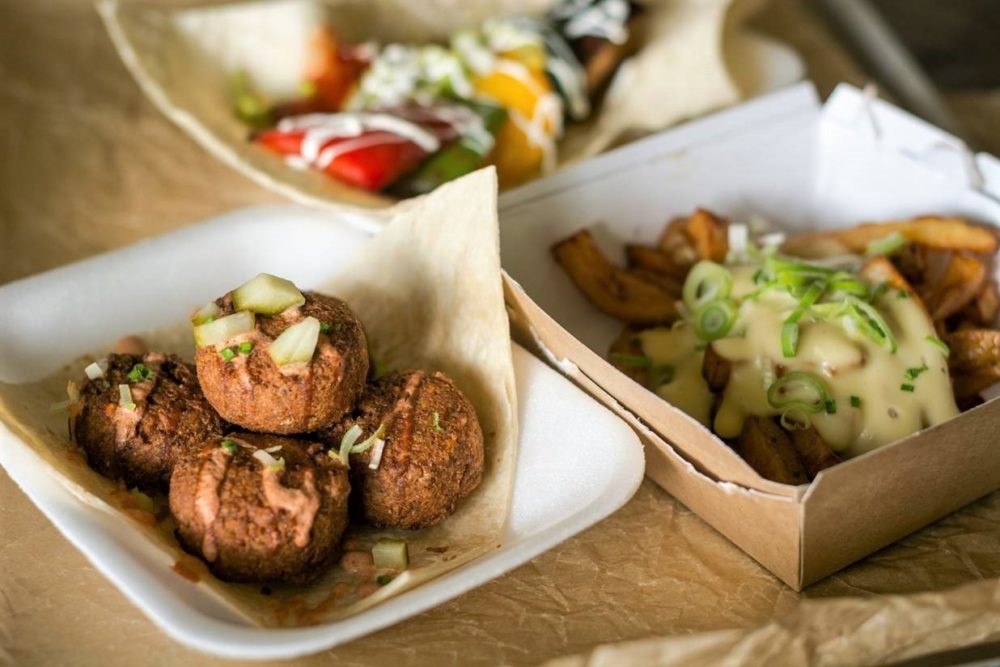 Commenting on the launch Garin Davies, chief executive of Vine Hotels said: "We have seen the number of enquiries asking for vegan event menus increase substantially this year, and so it is a natural step for Vine Hotels to ensure those demands are comprehensively met."
He added: "By offering a vegan menu and vegan choices we are ensuring that event and conference organisers can offer another dimension to the food experience at Vine Hotels. The real beauty of the vegan options we have created is that they are all creative, delicious food choices that can be enjoyed by all our guests, not just vegans."
For further information please visit http://www.vinehotels.co.uk/
October 2018
Best Selling Author Milly Johnson Showcases New Book at Mosborough Hall
Sunday Times Top 5 Best Seller Milly Johnson is showcasing her new book, "The Mother of All Christmases', at a 'Meet the Author' afternoon tea at Mosborough Hall hotel on November 20, 2018.
The event offers literary fans the opportunity to meet this accomplished author in person, and begins with traditional afternoon tea, after which Milly will discuss her new book – the characters, the friendships and the inspiration – and share anecdotes and stories of her career. Guests can participate in an audience question and answer session, before meeting Milly as she signs their copy of her book.
The Mother of All Christmases is published by Simon & Schuster on November 15, 2018. It features Annie, Palma and Eve who all meet at the 'Christmas Pudding Club', a new community gathering created by a forward-thinking young doctor to help mums-to-be mingle and share their pregnancy journeys. But as Christmas approaches and troubles are shared, it's the friendships born within the group, that will bring the greatest love and contentment of all.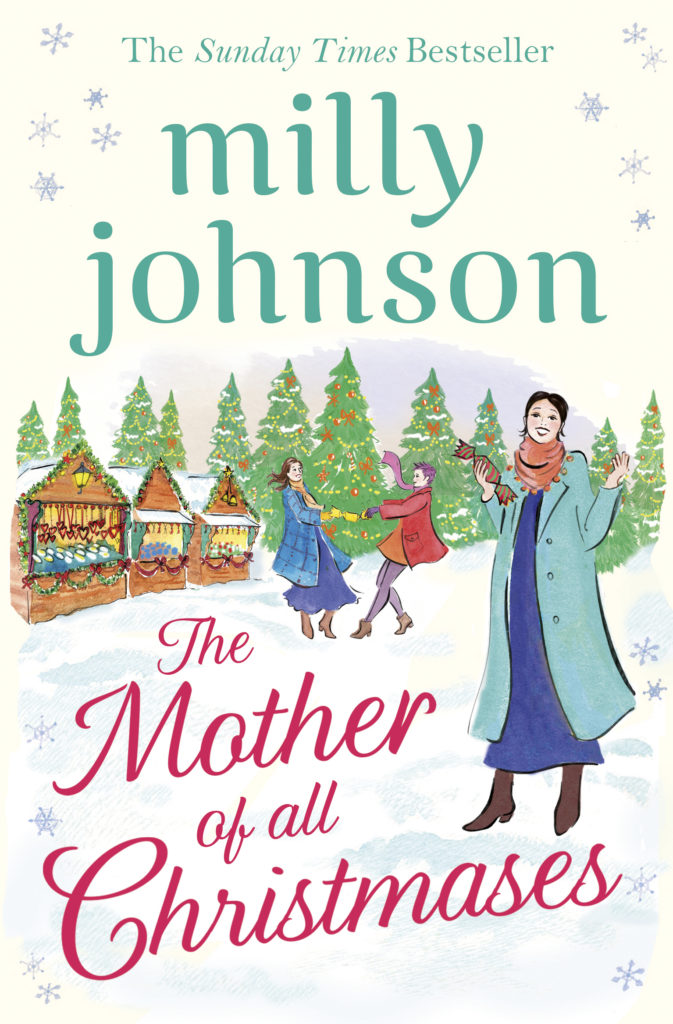 Tickets are £17.95 per person including a copy of 'The Mother of All Christmases' and afternoon tea. 10% of the proceeds from ticket sales are being donated to Variety, the Children's Charity. 1.00pm-4.00pm on November 20, 2018. Tickets are available from events@mosboroughhall.co.uk or by calling 0114 2484353. Car parking is available at the Hotel. www.mosboroughhall.co.uk
Commenting on the event, Paul Brown, general manager at Mosborough Hall hotel said: "Milly's novels are hugely popular. We are delighted to be able to welcome her to the Hotel for the event, and what's even more special – she is a Yorkshire author! Homegrown literary talent at its very best. I have no doubt that guests will have a fabulous afternoon in what we hope will be the first in a series of author events at the Hotel."
Milly Johnson is a Sunday Times Top 5 bestselling author of fourteen novels with millions of copies of her novels sold to date. Known as the 'Queen of Feel-Good Fiction', Milly's novels are about the universal issues of friendship, family, love, betrayal, good food and the little bit of that magic in life that sometimes visits the unsuspecting. Milly is a columnist for her local newspaper and is also an experienced broadcaster on radio and TV. She is also patron of several local charities, including Yorkshire Cat Rescue and The Well at the Core, with community and animal welfare issues close to her heart. www.millyjohnson.co.uk
October 2018
Vine Hotels Pick-Up a Trio of Accolades at Sheffield Hospitality Awards 2018
The cream of Sheffield hospitality industry came together last night (Thursday 4 October), to celebrate the 16th annual Sheffield Hospitality Association Awards, held at Kenwood Hall Hotel & Spa.
Hosted by BBC Radio Sheffield and Look North's very own Tom Ingall, the Bond themed award ceremony celebrated the very best of the city and wider region's hotel and venue professionals, those often, unsung heroes, who work tirelessly to make sure that guests and tourist to the region, have a great visit.
Now under the banner of SCR Hospitality, the hospitality association covering the Sheffield City Region, to reflect the organisations growing membership across Sheffield, South Yorkshire and North Derbyshire. Headline sponsorship was received from City Taxis and support from Doncaster Sheffield Airport, Beacon Purchasing and Jay Jay Media ensuring the 16th anniversary celebrations were a roaring success.
Kenwood Hall became Casino Royal for the evening with Bond theme celebrations, complete with casino tables, Bond villains and a welcome Martini cocktail, shaken not stirred!
Steve Whittaker, Chair of SCR Hospitality Association, said:
"I am immensely proud to be the Chair of SCR Hospitality Association and have the opportunity to honour the best of the city and wider region's hospitality industry. The Awards is one of the most highly anticipated events of the calendar and this year did not disappoint!
We had the highest number of entries ever in our 16th year of running these awards and the calibre of nominations were exceptional. Our judges had a tough job to decide upon the winners, and almost 200 guests were able to celebrate their achievements at the fabulous awards event. A huge well done to all nominees, and congratulations to all of the winners."
This year's highlights included:
Amber Hall of Mosborough Hall took the first award of the evening, Apprentice of the Year Award, sponsored by Sheffield College. The judges were impressed with Amber's commitment and understanding of the Apprenticeship scheme.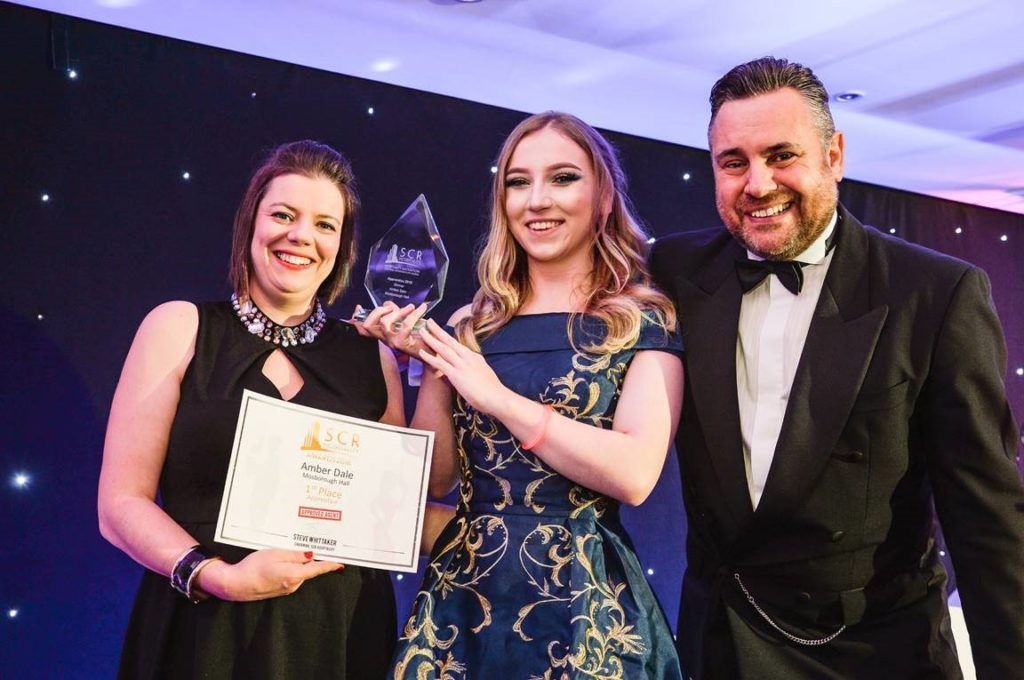 Awarded for her ability to develop individuals and nurture their talents to help them progress to the next level, Kate Stenton, Copthorne Hotel, took home the coveted Mentor of the Year Award, sponsored by Zebra Print Management.
The People's Choice was the only award voted for by the public and this year saw more nominations than ever before. Mark Jones of Copthorne Hotel brought the house down when he went to receive her award and was extremely proud to have been chosen by the public.
The award for Lifetime Achievement, sponsored by Beacon Purchasing, acknowledges those staff members who have dedicated their careers to the hospitality industry. Congratulations went to Dianne Neville of the Holiday Inn Royal Victoria for almost 30 years of exceptional service at the hotel.
Stacey Morris from Holiday Inn Express was commended for exceptional Customer Service Back of House and took the trophy for the Award. Impressed by her level of enthusiasm and hands on approach, the judges were delighted to award Stacey with the accolade this year.
A tough category to judge, the Customer Service Front of House Award, sponsored by Jay Jay Media, is always fiercely competitive and highly regarded amongst the hotels and venues. The well-deserved winner James Oakley of Holiday Inn Express was awarded for his seamless and exceptional customer service and their 'above and beyond' mentality.
Sponsored by Abstract Dance the Unsung Hero Award is a chance for those staff members who are often 'behind the scenes' to gain recognition. Paige Timmins of the Copthorne Hotel Hall was recognised for her work ethic, inspiring and enthusiastic approach and willingness to turn her hand to anything.
The Top Team Award, sponsored by Doncaster Sheffield Airport was certainly one of the most raucously applauded throughout the night, with the Maintenance Team at Kenwood Hall Hotel & Spa taking first place. The judges were extremely impressed, not only with the strength and supporting evidence of their award entry, but how they worked as a team showing great positivity and supporting one another during the interview process.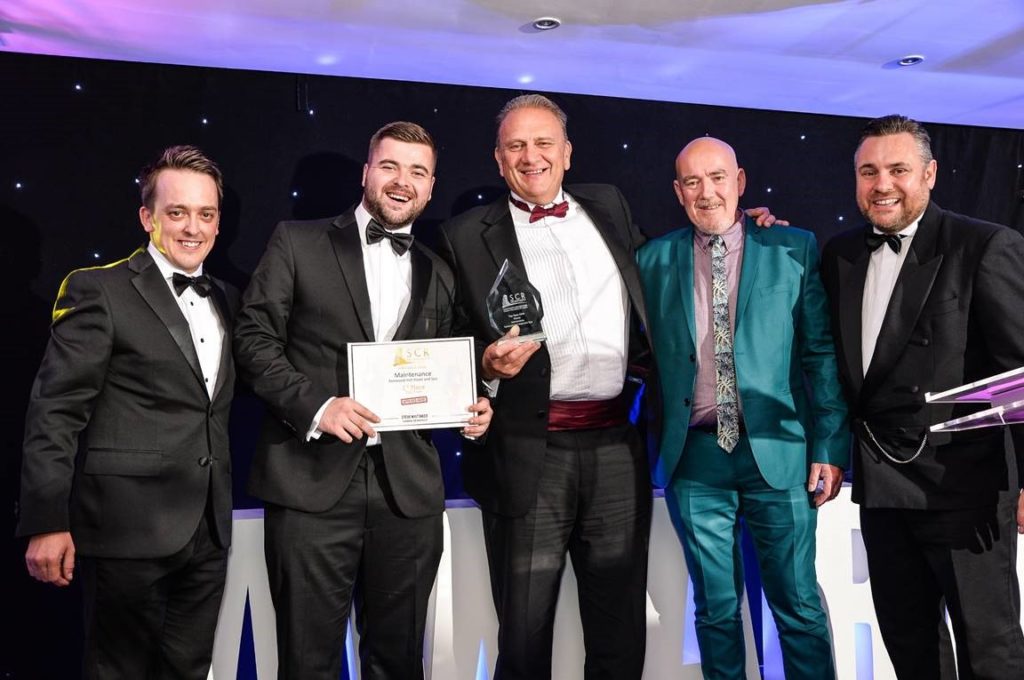 A passionate and innovative young talent, there was a lot of love in the room Emma Major, Kenwood Hall Hotel & Spa who took the award for Rising Star, sponsored by City Taxis, this year. The judges were impressed by her determination and clear vision of how to progress her career and develop in the future.
Mercure Southampton Centre Dolphin Hotel Offers Some Grass Roots Support to Minstead Trust
A team from the Mercure Southampton Centre Dolphin Hotel spent a day working with service users from Minstead Trust last week, as part of the hotel's announcement that Minstead Trust will be their nominated charity for the next 12 months.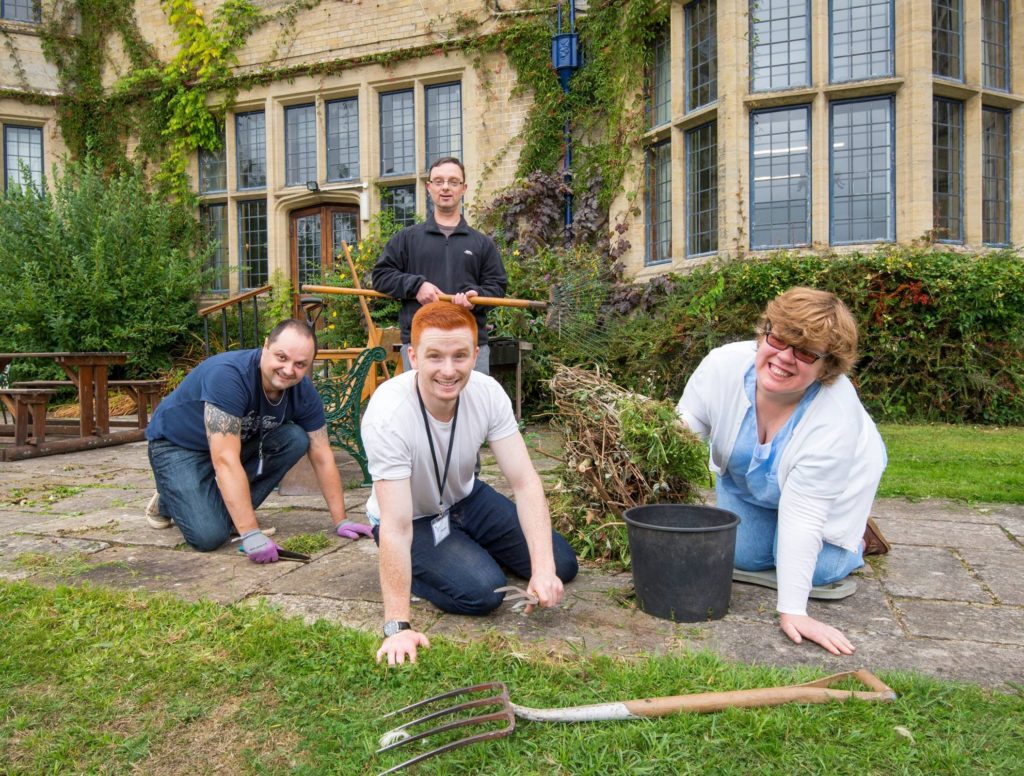 The hotel has chosen the charity as the beneficiary of fundraising activities and staff initiatives over the next year, and to kick-start their campaign, sent a team to Minstead Lodge to work alongside service users for a day of landscaping, planting and tidying of the gardens.
Minstead Trust (www.minsteadtrust.org.uk) is based in Minstead Village in the New Forest and supports people with learning disabilities across Hampshire, Wiltshire and Portsmouth. The charity works with people with learning disabilities on an individual basis to achieve their potential. Their focus is on providing work skills, life skills and better health and wellbeing. Minstead Trust achieves this by offering a mixture of residential and day services, community groups, supported living and work experience opportunities.
Dan Wilson, general manager of the Mercure Southampton Centre Dolphin Hotel said: "The Dolphin Hotel has been at the heart of Southampton for over 500 years. We have tremendous local support and so when choosing a charity partner for the year, we felt strongly that we wanted to contribute towards a local group."
He added: "Minstead Trust were suggested and after a day visiting them, I was hugely impressed by their dedication and commitment to improving lives, but also the focus they have on equipping people with skills – something that I am passionate about. And so, we are thrilled to have started our relationship with a day of grass roots support – quite literally! Lots more fundraising to come!"
Minstead Trust's CEO Madeline Durie adds: "We are delighted that Mercure Southampton Centre Dolphin Hotel has chosen us as their charity of the year. The team who spent a day volunteering with us were able to see first-hand the challenges that people with learning disabilities face and the work we do with them to help them overcome that including providing training and employment opportunities in hospitality and horticulture. We are looking forward to our partnership with them over the year."
The Mercure Southampton Centre Dolphin is in the heart of the city and is the oldest hotel in Southampton, dating back over 500 years. The Grade II listed building hosted Jane Austen's 18th birthday party and has played an important role in the city's history. It has undergone an extensive refurbishment that has blended modern convenience and comfort, whilst staying true to the hotel's history and traditional appeal.
September 2018
Vine Hotels Supports Business Event with Terry Waite MBE, CBE
-as he explores the similarities of solitary confinement and surviving a cancer diagnosis
In an exclusive interview, humanitarian and author, Terry Waite MBE, CBE, revealed how he drew on his inner strength to survive almost five years in captivity.
The WP2020 for Business event, hosted by Weston Park Cancer Charity, saw the former envoy to the Archbishop of Canterbury – who was taken hostage in Beirut in 1987 – reveal the inspiration behind his first book: Taken on Trust, despite being detained in solitary confinement, and not being granted access to a pen or paper.
He also spoke about the importance of mental motivation, as a tool to overcome some of the most harrowing ordeals.
Even though he was held hostage for almost half a decade, Waite spoke calmly and openly about his encounters: "We live in a world of suffering. No-one is excluded. Though some people, undoubtedly – through no fault of their own – suffer more than others.
"Being captured is not too dissimilar to battling a severe illness – like cancer; how often we see people fighting relentless diseases, and yet, somehow, they can still live in the present, and be extant for themselves and other people.
"In times of hardship, we should look on those people and say to ourselves: don't give in, we must live for 'now'.
"That is not to say you should not make proper provisions for the future – because you should, but at the same time, remember that now – this very moment – is your life; live it fully, it's your world, and though tomorrow is not promised, suffering need not destroy it."
Speaking of the interview, Clinical Oncologist, Jonathan Wadsley said: "What an inspirational interview. I was particularly moved by the parallels Terry drew between his captivity and the day to day uncertainty and challenges our terminally ill patients face, as well as the vital importance of emotional support."
Earlier the same day, Terry generously spent time meeting patients and staff at Weston Park Hospital, to learn more about their experiences of cancer treatment and the care provided at the region's only specialist cancer centre.
"During my visit to Weston Park Hospital, I witnessed first-hand the pivotal work and care the hospital and staff deliver. We do ourselves a disservice when we play down vocation, and say: "It's just a job", because there is more to life than 'just a job'. Our healthcare professionals are more than deserving of our respect and support, and I would encourage everyone to back this worthy cause, because on our behalf, they demonstrate the love and compassion which in itself, lies at the heart and centre of life."
Samantha Dixon, CEO of Weston Park Cancer Charity commented: "We were absolutely delighted to welcome Terry Waite MBE, CBE to the latest WP2020 for Business event in aid of Weston Park Hospital. He shared some very humbling meditations."
The event, which was generously supported by Vine Hotels, was open to WP2020 for Business members who invest in the pioneering research which takes place at Weston Park Hospital.
August 2018
Sheffield financial planner to host masterclasses for business owners with Vine Hotels
Financial planner Jillian Thomas is hosting a series of free masterclasses to help local business owners organise their finances.
Jillian, director of Future Life Wealth Management, is running the sessions called 'Managing your money for business owners' in Sheffield, starting with one on creating a financial plan.
Jillian said: "We have a lot of great businesses in Sheffield offering some great products and services. They are often run by owners who know their sector well, but may lack some knowledge in financial matters and that can hold them back.
"We are particularly keen for women owners to join us at the masterclasses as it often seems they often lack of confidence in financial matters and that can stunt the growth of some potentially great businesses.
"More financial awareness will lead to more confidence to scale up the business and ultimately to grow the local economy. And that can only be a win-win, for the individuals, their companies and the region."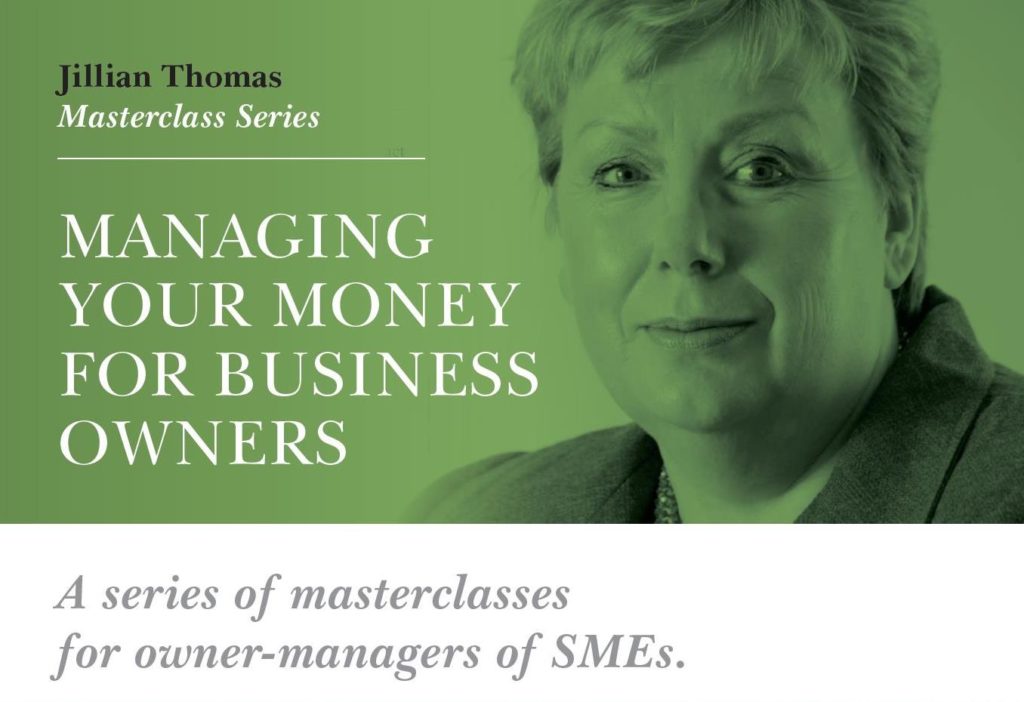 The first masterclass, on creating a financial plan, will be on 27 September at Kenwood Hall Hotel:
September 27 – Kenwood Hall Hotel, Sheffield
Creating your financial plan. Setting goals and objectives, creating your own inflation rate and understanding what risk to take on investments. If you own your own business and you want to maintain your current lifestyle post sale, you can also work out the price you need to sell your business for, taking all the guess work out.
October 16 – Mosborough Hall Hotel
Pensions. What they are, how they work – defined benefit versus defined contribution. How they can be used to purchase commercial property and the benefit to your business. Also unravelling Pensions Freedoms, what it means for you, and the benefits for your family.
November 22 – Double Tree by Hilton, Sheffield Park
Investments and life assurance. How to save, how to establish affordability and what risk is, to establish your ability for loss and prioritise in the accumulation phase of the financial plan. What are the different type of protection for personal and professional use, including Shareholder Agreements and Keyperson Assurance.
December 6 – Whirlowbrook Hall, Sheffield
Putting it in a plan. The chance to start creating your personal financial plan, considering your personal inflation rate, along with the investment return versus investment risk to achieve the goals. This will include one-to-one tuition with Jillian or a member of her team. This is where we draw everything together establishing what date you can be financially independent and could retire.
The masterclass series is supported by Vine Hotels. The masterclasses are all free and will run from 9.30 to 10.30am, with registration and coffee from 9am.
Future Life Wealth Management is based in Renishaw and was set up by Jill in 2010. The company offers a bespoke financial planning service to generators and receivers of wealth.
For the last five years running Future Life has been listed in the New Model Adviser Top 100, which recognises financial planners for their qualifications, income and commitment. Jillian is also a past president of Sheffield Chamber of Commerce.
To register on a masterclass contact 01246 435996 or email info@wealthmanagement.co.uk.
August 2018
Mercure Southampton Centre Dolphin Hotel Appoints New General Manager
The Mercure Southampton Centre Dolphin hotel has appointed Dan Wilson as its new general manager.
Hailing from Southampton, Dan joins the hotel with over 12 years of experience in the hospitality industry. He started his career aged 15 years with work experience for two weeks in a local hotel. This was his light-bulb moment, and from here he decided that his future lay in the hotel sector. Dan worked his way up the ladder, starting as a day porter at the same hotel, and his skills and talent were quickly spotted. He shortly after graduated from the company's Management Training programme. He then went onto to the position of general manager at the Langrish House Hotel in Petersfield, Hampshire.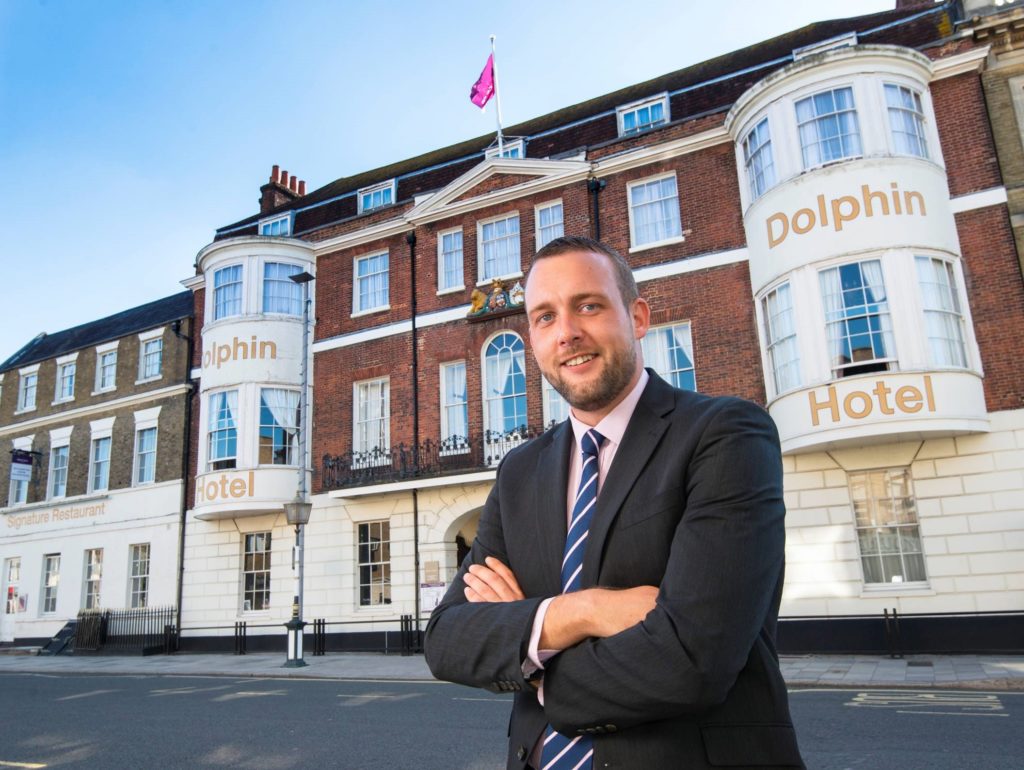 Dan has also worked as a general manager and operations manager for various hospitality groups and hotels right around the UK, including Surya Hotels, Whitbread, Marco Pierre White and Daniel Thwaites.
Commenting on his appointment Dan Wilson said: "The Dolphin Hotel holds a special place in the heart of Southampton and it really was a boyhood dream to work here. The quality of the team and the service and facilities is second to none, and I'm delighted that I have been appointed to manage such an iconic hotel and look forward to taking the Hotel forwards."
Garin Davies, chief executive of hotel owners Vine Hotels, added: "Dan brings with him a wealth of experience of managing hotels around the UK and it was a real coup that we were able to appoint him. As the Hotel looks to the future and goes from strength to strength, it's important that we have the strongest team possible at the helm. Dan's skill base will ensure our fantastic service and facilities continue to flourish."
The Mercure Southampton Centre Dolphin is in the heart of the city and is the oldest hotel in Southampton, dating back over 500 years. The Grade II listed building hosted Jane Austen's 18th birthday party and has played an important role in the city's history. It has undergone an extensive refurbishment that has blended modern convenience and comfort, whilst staying true to the hotel's history and traditional appeal.
July 2018
Best Western Cresta Court Strengthens Management Team
The Best Western Cresta Court Hotel, part of Vine Hotels, has announced the appointment of Martin Wilson to the role of deputy general manager.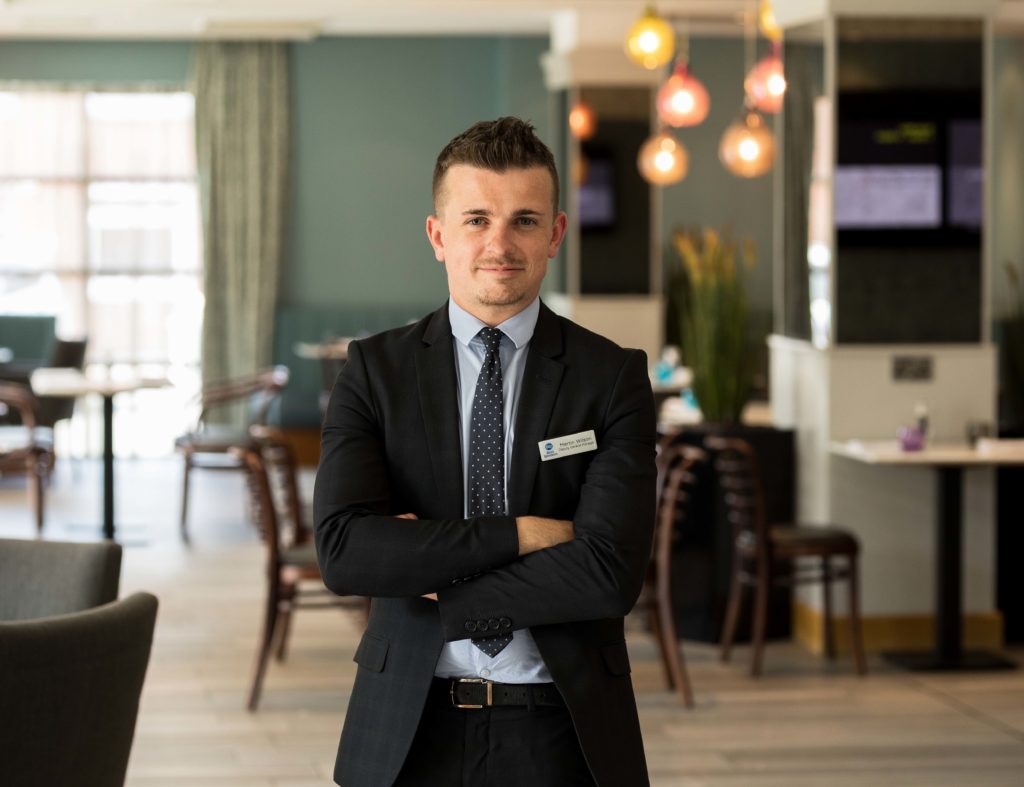 Martin brings ten years of hotel and catering experience to the Hotel, most recently with a two-year term as deputy general manager of Lancashire's Bartle Hall hotel, and prior to that as food and beverage manager at the Best Western Glendower Hotel. His responsibilities will include managing the day to day running of the Hotel's busy conference and banqueting operations, the Townfields restaurant and hotel bar. He will have a specific focus on food and beverage development.
Martin Wilson, deputy general manager said: "The Hotel has undergone a major refurbishment in the last couple of years, so this is a key time for me to join the team. With increased conference capacity and the restaurant now in a prime hotel location, we have the scope to really develop our food offering and bring something different to guests. It is an exciting opportunity for me."
The role of deputy general manager was vacated last year by Scott McDonald, who moved up to the Hotel's top job as general manager.
Scott McDonald, general manager, said: "Martin's appointment is timely, as we are looking to develop the Hotel with a stronger food offering this year and his experience and creative thinking will be a huge asset. We are delighted that he has joined the team."
Located in Altrincham, south Manchester, the Best Western Cresta Court Hotel has undergone recent upgrades, including a full bedroom, bar, reception and corridor refurbishment. The Hotel has also added the new Townfields restaurant, a beauty salon and business centre, and refurbished event spaces to include the creation of a new meeting room, The Allen Suite. The Hotel offers 200 free parking spaces and free high-speed WI FI.
For further information call 0161 927 7272 or visit, www.cresta-court.co.uk
10th October 2017
Chairman Dyke to deliver Keynote speech at Annual Hotel Conference
Vine Hotels Chairman – Greg Dyke – Has been asked to deliver the Keynote Speech at this year's Annual Hotel Conference.
The AHC is due to be held at the Hilton, Manchester Deansgate Hotel on the 11th & 12th of October and is set again to be one of the most important events in the hoteliers calendar.
'Running for the 14th year and attracting 850+ delegates, The AHC is the leading event in the UK hotel industry. This year's theme will be 'Embracing Change, Seizing Opportunities'
Greg will be giving a fascinating insight into his life in television, theatre, movies, sport and academia as well as divulging how he became an unexpected hotelier.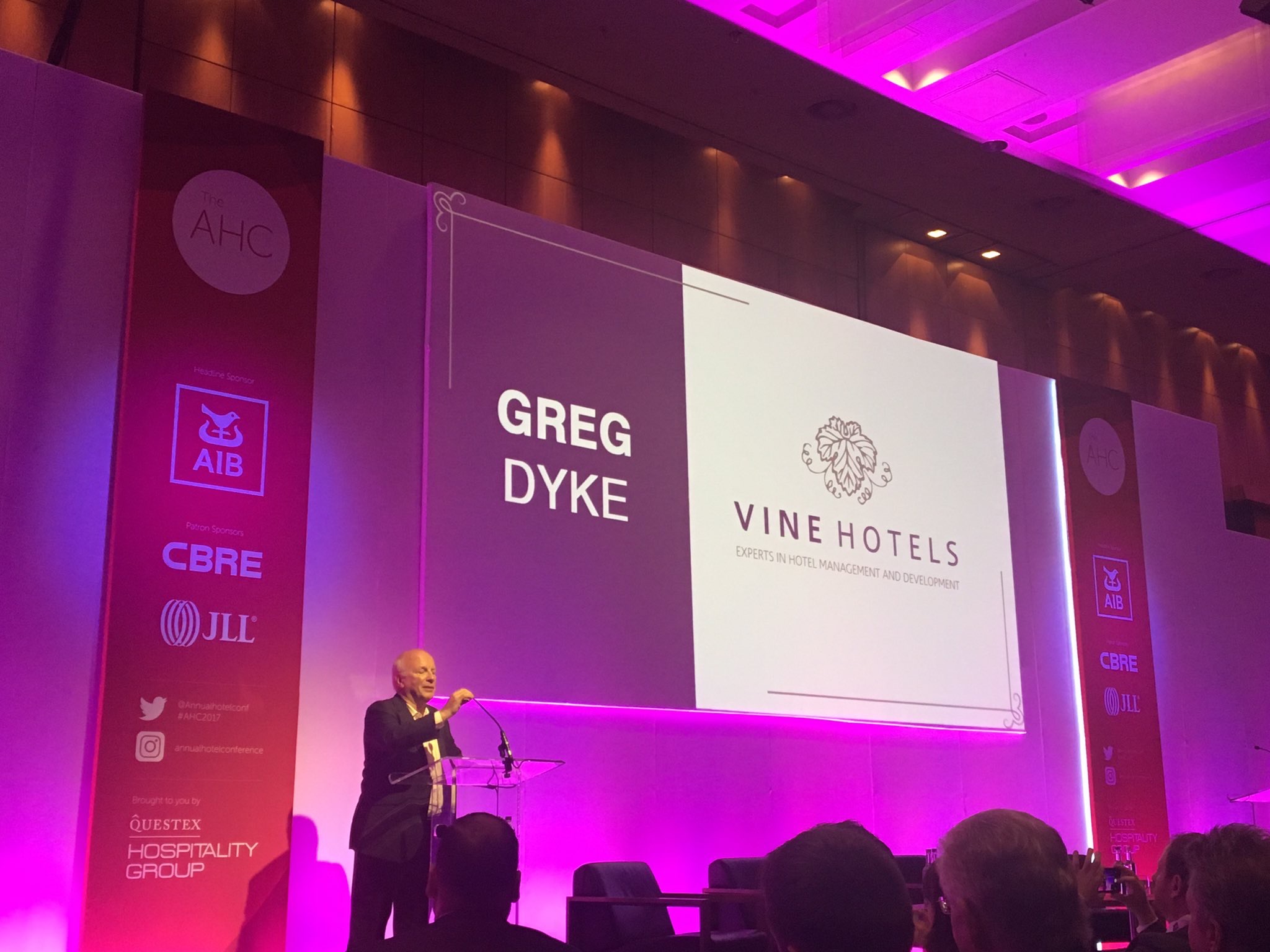 14th September 2017
DoubleTree By Sheffield Park Completes Extension
Sheffield-based contractor JF Finnegan has completed a 36-bedroom extension to the DoubleTree by Hilton Hotel Sheffield Park on Chesterfield Road in the city.
JF Finnegan built the original hotel 25 years ago and work has now completed on the new £3.2 million extension.
The extension to the existing hotel, located in a Sheffield suburb close to the Peak District, provides an additional 36 bedrooms split equally across three floors. Constructed at the far end of the car park near the hotel entrance, it is connected to the existing building at each floor level with access provided via a glazed link.
The works have increased the bedroom offer to 131 to accommodate guests and complement hotel facilities which include The Piano Bar and Restaurant, lounges, a health club, meeting & conference facilities, a beauty spa and swimming pool.
The former Sheffield Park Hotel reopened under the popular DoubleTree by Hilton brand in 2011 and is owned and operated by Vine Hotels. Gary Smith, Managing Director at JF Finnegan, said: "After constructing the original hotel more than 25 years ago, we were delighted to return to deliver the new extension. The new facilities have further enhanced this popular hotel and we are pleased to have continued our working relationship with Hilton."
Andrew Rouse, Commercial Development Director at Vine Hotels, said: "Having originally acquired this hotel in 2012 and invested in upgrading the facilities to the DoubleTree by Hilton brand standards we are delighted to be investing in the expansion and growth of this popular local hotel. We have been happy to build on our successful working relationship with JF Finnegan who have now completed another excellent job."
Franklin Ellis are Architect for the project, with Ridge Property & Construction Consultants as Engineer. Ben Dudley, associate partner at Franklin Ellis Architects, said: "We are delighted to successfully complete this project at DoubleTree Sheffield with Vine Hotels and we're really pleased to reveal the completed extension. Vine Hotels are well-established in the hotel sector and they own and operate a portfolio of high quality hotels. The DoubleTree at Sheffield was identified for investment focusing on the Hilton ethos of enhancing the guest experience.
"This extension consolidates the hotel as a premium conferencing and leisure offer serving South Yorkshire and the Midlands. We are proud to have been able to deliver the extension to a high-standard on behalf of Vine Hotels and Hilton."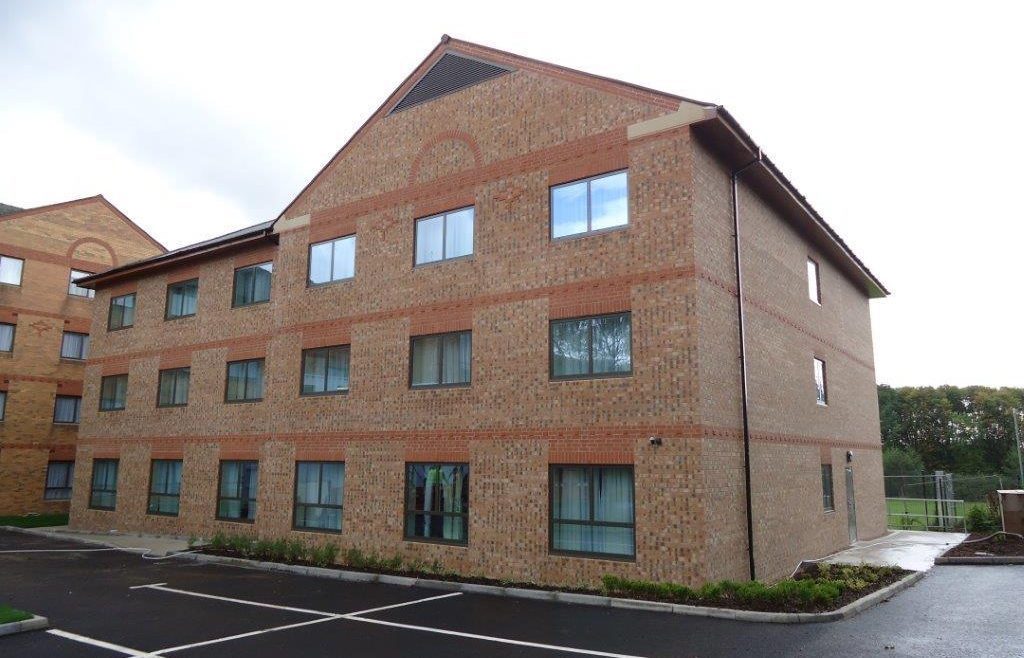 September 2017
Spa Treatments for Cancer Patients Launch in Sheffield Hotels
Kenwood Hall Hotel and Spa and The DoubleTree by Hilton Hotel will offer Jennifer Young Treatments
The Vine Hotels group has announced that it will start offering beauty treatments for cancer patients at two of its Sheffield hotels.
Kenwood Hall Hotel and Spa and The DoubleTree by Hilton Sheffield Park Hotel will offer manicures, pedicures, glowing facials and indulgent massage, to cancer patients who cannot enjoy standard spa experiences during their treatment.
The experiences use Jennifer Young Beauty Despite products which have been created specifically to be safe for cancer patients to use. The products are natural, organic and do not contain endocrine disrupters or other ingredients that may cause a reaction in patients. They have been developed with the help of patients at an NHS cancer centre, women who had been through treatment and their nursing teams and been approved for use by doctors.
The two hotel spas are amongst the first to offer Jennifer Young spa treatments to patients in Sheffield, and have trained five of their spa therapists to complete the treatments in the same, luxurious spa setting that all guests use.
Daniel Beech, spa manager at Kenwood Hall and The DoubleTree, said: "We are delighted to be able to offer the new Jennifer Young Beauty Despite cancer treatments at our spas. This is an exciting time for our specialist spa therapists to work with those currently in treatment for cancer and anyone who has been diagnosed in the past."
With Jennifer Young treatments, guests are given specialist, bespoke procedures specially adapted to their specific needs. With cancer patients often experiencing sensitive skin, Jennifer's products use only natural ingredients and avoid harsh parabens you find in high street products. Essential oils are also left out and because the products don't contain water, vitamin E can be used as a preservative. Aloe vera, avocado and soy are also absent, because they contain phytoestrogens which can be particularly dangerous for women with breast cancer.
At the moment, the treatments are offered at some of the best spas in the UK and Vine Hotels is keen to offer Sheffield's cancer patients spa treatments close to home, and give women suffering with the disease a chance to enjoy a pampering with their friends without worry. After using Jennifer Young's Defiant Beauty products, 59% of women reported feeling 'as good as they could', 97% said their well-being improved and 78% of skin conditions improved – read one woman's experience of using Jennifer Young Beauty Despite products to soothe her skin after radiation treatment.
Bookings are now being taken at both Kenwood Hall Hotel and Spa and The DoubleTree by Hilton Sheffield Park hotels, find out more about Beauty Despite products on the Jennifer Young website.
To book head to the Kenwood Hall website or call 01142 583811, or visit the DoubleTree by Hilton Sheffield Park website or call 01142 829988.
30th March 2017
Vine Hotels add Best Western Cresta Court to their portfolio
Vine Hotels has acquired Best Western Cresta Court in Altrincham, South West Manchester. The company, whose Chairman is former BBC Director General and former Chairman of the Football Association Greg Dyke, is jointly owned by Mr Dyke, Vine's Chief Executive Garin Davies and Andrew Rouse.
Vine Hotels is an established hotel business with a track record of successfully operating hotels that perform above the industry average. This property is a first for Vine Hotels in the Manchester region, adding to their existing Southampton and Sheffield locations.
Best Western Cresta Court has recently undergone a series of renovations and refurbishment which include the addition of seven brand new executive rooms, the re-location and refurbishment of  the Townfields bar and restaurant as well as the full refurbishment of the existing bedrooms.
Garin Davies, Chief Executive added "We are delighted to have added Best Western Cresta Court to our portfolio. It is a great business and anyone who hasn't visited the hotel for a while will be very pleasantly surprised by the high levels of quality and service"
Best Western Cresta Court is a 3 star, 148 bedroom hotel in Altrincham which has 3 stunning function suites and the newly re-opened Townfields bar and restaurant.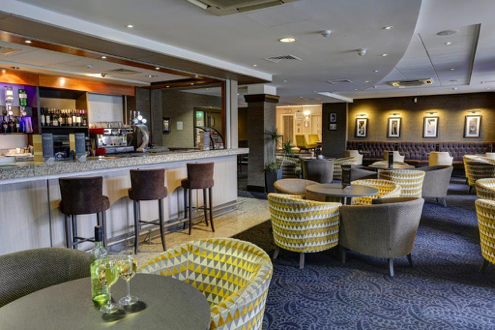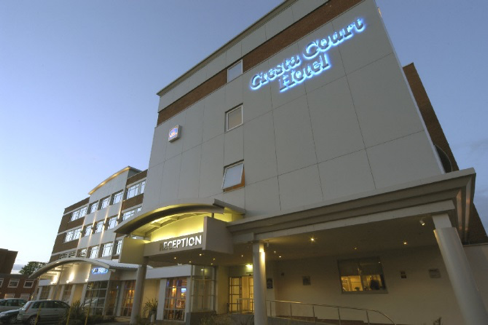 November 2016
Vine Hotels add Kenwood Hall to Best Western Plus Brand
Kenwood Hall in Sheffield was purchased by Vine Hotels in late July 2016 from the Principal Hayley Group and last week the hotel celebrated its acceptance to the prestigious Best Western Plus brand with a spectacular launch party with over 500 invited guests.
Chairman Greg Dyke along with other owners Garin Davies and Andrew Rouse welcomed invited customers and associates to the party that was held throughout the luxury property.
Being part of the Best Western brand, the hotel now joins 270 independently owned and operated hotels in Great Britain.
During the past few months the hotel has undergone the first stage of is refurbishment works to ensure the hotel reached the Best Western Plus brand standards and achieved this within just 12 weeks of purchase.
Garin Davies, Chief Executive added "We are delighted to have added Kenwood Hall to the Best Western Brand. The team have worked hard throughout all areas of the hotel to ensure we were able to bring the hotel into the appropriate brand well ahead of schedule, we are very excited for the future of this property"
Kenwood Hall is one of Sheffield's 4 star hotel properties, with 114 bedrooms, spa and Leisure facilities, it is also renowned for its weddings and special events.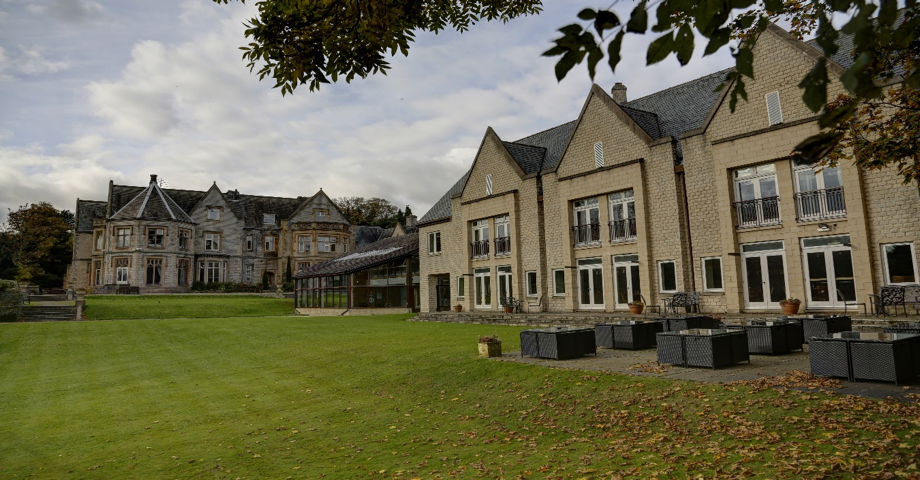 For more information or photos contact:
Helen Shepherd
07860 598 562
helenshepherd@vinehotels.co.uk
Vinehotels.co.uk
August 2016
Kenwood Hall added to Vine Hotels Portfolio
Vine Hotels are delighted to announce we have acquired Kenwood Hall Hotel in Sheffield's S7. The hotel has been purchased from the Principal Hayley group and was formerly the Sheffield Marriott.
This multi-million pound investment will see the hotel returned to its former glory and refurbishments works have already begun at the hotel.
Improvements will be made to bedrooms and public areas as well as re-opening the currently closed Spa Treatment Rooms.
Vine Hotels has a history of operating within the Sheffield area and is excited to be working alongside local businesses and suppliers to restore this hotel to its position as one of the Cities leading hotels.
Garin Davies, Chief Executive added "We are delighted to have added Kenwood Hall to our portfolio, it is a truly stunning property. We have seen fantastic performance in our hotels over the past few years' and this luxury hotel is an exciting addition to the portfolio"
Kenwood Hall is one of Sheffield's 4 star hotel properties, with 114 bedrooms, spa and Leisure facilities, it is also renowned for its weddings and special events.
May 2016
Mercure Southampton Centre Dolphin Hotel
Mercure Southampton Centre Dolphin Hotel,  which incorporates a 1 AA Rosette restaurant and public bar, could be extended to meet demand if newly submitted plans secure backing.
The Mercure Southampton Centre Dolphin Hotel is located in the heart of City, on the High Street, 1.1 miles away from the main cruise terminals, where it has proudly been for over Five Centuries.
The former Dolphin Hotel reopened under the popular Mercure brand in 2010 following its acquisition and refurbishment by Vine Hotels.
Currently, the hotel has 99 rooms and is also home to the Jane Austin Suite, so called as the famous author celebrated her 18th Birthday Party at the hotel in 1793. The Jane Austin Suite is also home to two of the largest bay windows currently in existence in the UK.
Plans drawn up by Drew Smith Architects will shortly be submitted seeking permission for the erection of a three-storey extension to the rear of the hotel in order to provide 36 additional fully air-conditioned guest bedrooms including 12 Privilege rooms.
The extension, which aims to meet growing demand within the City and guarantee the viability of the hotel for the long-term, involves alterations to the hotel's car park layout and landscaping.
The Mercure Southampton Centre Dolphin Hotel is owned and operated by Vine Hotels.
Doubletree by Hilton, Sheffield Park Hotel
Doubletree by Hilton, Sheffield Park hotel, which incorporates a piano bar and restaurant, could be extended to meet demand if newly submitted plans secure backing.
The Doubletree is located in a south Sheffield suburb on Chesterfield Road.
The former Sheffield Park Hotel reopened under the popular DoubleTree brand in 2011 following its acquisition and refurbishment by Vine Hotels.
Currently, the hotel has 95 rooms and is also home to the Piano Bar & Restaurant, lounges, a health club, meeting facilities, a beauty spa and swimming pool.
Plans drawn up by Franklin Ellis Architects have now been submitted seeking permission for the erection of a three-storey extension to the south-west of the hotel in order to provide 36 additional guest bedrooms including three fully accessible rooms.
The extension, which aims to meet demand and ensure the viability of the hotel for the long-term, involves minor alterations to the hotel's car park layout and landscaping.
DoubleTree by Hilton Hotel Sheffield Park is owned and operated by Vine Hotels.
October 2015
BEST WESTERN Cutlers Hotel has re-launched
Vine Hotels have re-launched the BEST WESTERN Cutlers Hotel in the heart of Sheffield's city centre with a great launch evening.
After months of extensive refurbishment, including creating a new look bright breakfast room and an open plan lounge bar area (renamed 1857), the hotel hosted a VIP launch evening on 1st October. The bar has been named 1857 as the hotel is situated at the site where Sheffield FC (the world's oldest football club) was formed.
Chairman Mr Greg Dyke and special guest Carolyn Fairbairn, who is soon to be Director General of the Confederation of British Industry, were on hand to cut the ribbon and announce the hotel officially re-launched and back open.
Greg Dyke said "I am delighted that we have been able to restore this property to its former glory. The hotel is steeped in history and fond memories for many people in Sheffield, We know it will once again be the ideal place for people to stay when visiting the City. The newly built bar 1857 will give guests a great place to start their evening out in the City".
The relaunch of the BEST WESTERN Cutlers Hotel ties in with the launch of new branding from Best Western International. New logos were revealed by Best Western last week in Hawaii. The new branding will on display at the hotel from early next year.
BEST WESTERN Cutlers Hotel
George Street
S1 2PF
0114 273 9939