WHIRLOWBROOK HALL EVENT 25TH APRIL
We recently held a very special event at Whirlowbrook Hall where we showcased our delicious vegan wedding and conference menu to a selection of local Sheffield magazines, wedding show organisers and bloggers. Developed by head chef Alex Fretwell, the menus are now available across all of our locations in Sheffield, Manchester and Southampton alongside a selection of the Vegan wines. Watch this space for details of future blogger events.
The food was a huge hit and was accompanied by several English wines and a vegan wine. The menu featured a starter of seasonal Charred Asparagus served alongside a vibrant Pea Puree and a scattering of puffed wild rice, finished with a garnish of pea shoots. It set the tone for the whole menu delivering fresh, clean flavours complemented by a crisp Vegan English Wine. The main course featured a luxurious and hearty Butternut Squash Risotto topped with Roasted, Crispy Shallot that delivered on taste as well as texture. Chia Seeds gave a boost of nutrients and crunch and the umami flavours combined to create a moreish dish.
Some would say the best was saved for last as guests were treated to a sumptuous Dark Chocolate and Caramel Brownie that was as light as it was delicious cut through with fresh raspberries that cleansed the palette: the perfect partner to the rich chocolate flavours and accompanying delicate hazelnut praline.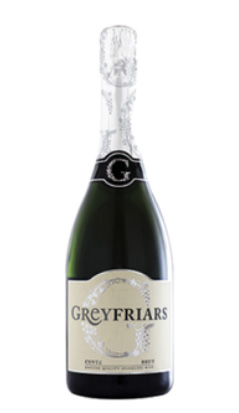 The specially chosen wines included: Greyfriars Cuvee Brut England, – A blend of 42.5% Chardonnay, 42.5% Pinot Noir and 15% Pinot Meunier; the grapes were hand-harvested from south facing vineyards planter on the chalk soils of the Hog's Back in Surrey. It is constructed from a number of wines made over a number of years like non-vintage champagne. Fermentation takes place in stainless steel tanks and the wine is bottle aged for over two years prior to receiving dosage of 5g/l of sugar.
The main course was accompanied by a vegan Lychgate White, Bolney Estate – Sussex
Bolney Estate is one of the longest established English vineyards, making award-winning English wines at its Sussex estate for over 40 years. The sandstone soils are some of the best in the country, providing the ideal setting to grow vines. The Estate is a haven for wildlife, and through its traditional production methods and cultural practices, avidly promotes and maintains soil health, fertility and stability in its vineyards.
Their Lychgate white is a zesty blend of Reichensteiner, Schonburger and Wurzer grapes, citrus, white blossom and jasmine aromas. And on the palate there are subtle notes of grapefruit, lime and elderflower along with green pepper, apple and apricot. A soft body with subtle acidity and length makes this very moreish.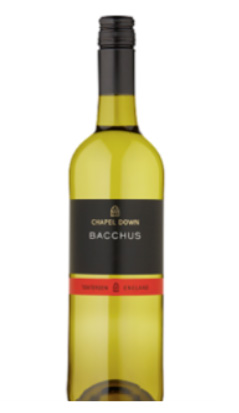 The main course wine was White Chapel Downs which is made from 100% Bacchus, a popular variety that ripens well in cool climates, this vine produces fruit with excellent ripe flavours and refreshing crisp acidity levels. Ripe melon, peach, passion fruit, gooseberry and a hint of grass on the nose, the palate shows tropical fruits and lime flavours with a hint of nettles.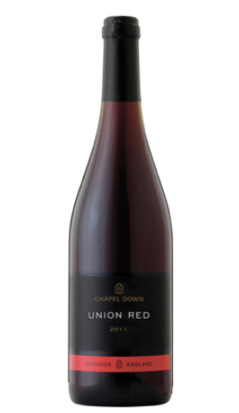 And finally, dessert was paired with Chapel Down Union Red
A blend of Rondo and Pinot Noir Rondo is an unusual early ripening red variety which thrives in England's cooler climate. Its union with the classic Pinot Noir Grape produces attractive cherry and strawberry flavours in alight refreshing red.