Vine Hotels Announced as a Sheffield Business Awards Sponsor
On November 29 2018, Sheffield plays host to an annual awards event that recognises the region's brightest, boldest and best businesses from the region. Vine Hotels is delighted to once again be sponsoring the Special Recognition Award at this special evening; the Sheffield Business Awards 2018.
Vine Hotels manages five uniquely individual hotels and venues in Sheffield. Each distinctively different in style. All focussed on delivering a consistently high standard of guest experience. Properties and locations include:
– the 12th century country manor house, Best Western Plus Mosborough Hall
– historic Best Western Plus Kenwood Hall Hotel & Spa
– the impressive Whirlowbrook Hall
– the stylishly modern DoubleTree by Hilton Sheffield Park Hotel.
Vine Hotels chief executive Garin Davies commented: "Vine Hotels is proud to sponsor the Special Recognition Award at this year's Sheffield Business Awards. With this award, we are looking to celebrate a local business that has achieved success in its field. A company that can inspire others. And most importantly, a company team that demonstrates they have gone above and beyond to make their business grow and develop."
The Special Recognition Award is open to any business, individual, charity, scheme or project that has significantly contributed to the Sheffield economy.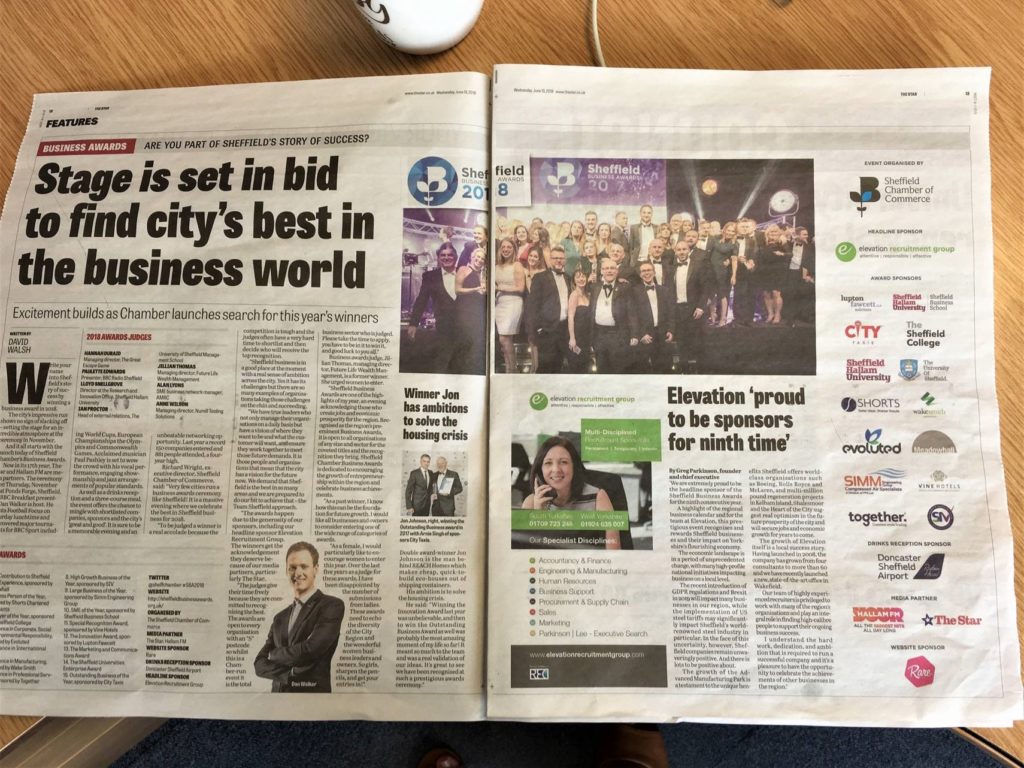 Who should apply?
A company on behalf of a business, individual, charity, scheme or project or a business individual themself.
The judges will be looking at those who have:
-Made a significant impact in the region in terms of local economy/community/business.
-Displayed commitment to activities or demonstrated outstanding skill or effort above and beyond his or her prescribed duties and workload
-Recognises one whose life, work, career and contributions exemplify the highest standards of service
-Honours a company, charity, scheme, person or persons who, over the course of a decade or more, has exemplified outstanding, significant professional achievement
For more details on the Sheffield Business Awards, visit www.sheffieldbusinessawards.org.uk