It's said that if you invest in people, they'll invest in you. It's true. Your people's attitude, competence, and desire to deliver is your secret weapon for worming your way in to the hearts and, importantly, the purchasing decisions of your target audiences.
In 2023, the pressure continues to mount on hoteliers to keep costs low whilst delivering to high customer expectations, against an ongoing backdrop of uncertainty and shifting external influences. Management teams are leaving no stone unturned in their quest to optimise profitability.
The answer is often standing right in front of them.
And in this article, Heather Stewart, HR Director at Vine Hotels, outlines how the hotel owners and management company is introducing innovative ways of investing in people, to ignite the bottom lines of their expanding hotel portfolio.
Leadership in Action Management Programme
It's been challenging to invest in people in a post-Brexit post-pandemic landscape of staff and skills shortages. Yet it's rarely been more business critical for hotels to leverage investment in people in order to recruit and retain great talent.
After all, people who feel recognised, rewarded, and invested in are more likely to pay you back in longer term loyalty.
To this end, Vine Hotels' new Leadership in Action programme takes a creative and engaging approach to nurturing their greatest assets.
It's now available to 10 promising team members per annum and is designed to embed –
All aspects of hotel management
Aptitudes, attributes, and confidence necessary for effective leadership
'Vine Hotels Standards' of nurturing and leading others across the business
"We recognise the many ambitious and talented individuals who want to be given clear career pathways to help them reach their full potential", Heather explained.
"The Leadership in Action programme will formalise and communicate the progression people can make to management level and ensure that when we attract the best people to the company, they want to stay and grow with us as a business."
In addition to leadership training and development, Vine Hotels have taken the concept of staff ownership a giant leap further, by establishing a Shadow Board.
It comprises 12 team members, across all Vine Hotels properties, business segments and levels of seniority and with quarterly meetings with Chief Executive Garin Davies, it will:
Provide a sounding board for brainstorming and staff feedback on relevant issues
Give the senior team unprecedented frontline insight to inform and dictate better decision making
Empower team members to feel heard and proactively contribute to the group's future
"As a management team, the most important thing we can do is listen to our employees, who understand the inner workings of the hotels in a way that isn't possible unless you operate in those roles every day" concluded Heather.
"We are now able to use the views and creativity of our team, who we know are brimming with ideas."
At Vine Hotels, strategic investment in people is a key tool for balancing people, costs, and profits. By maximising the potential and performance of our people and developing the next generation of leaders, we're also investing in the future fitness of our entire hotel portfolio.
Vine Hotels can deliver strategic programmes of personnel recruitment, training and development for hotels and venues of all sizes and styles. The focus is the same for all projects: to deliver a tangible return on HR investment.
Get in touch with Heather Stewart if you're interested in tapping in to her 30 years of sector specific HR expertise, working across leading industry brands and with independent hotels.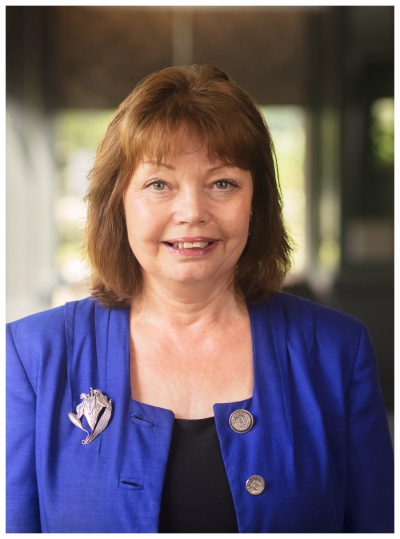 HEATHER STEWART
HUMAN RESOURCES DIRECTOR