The Meetings Industry Association (mia) will be uniting the industry in Sheffield later this month, as it partners with Vine Hotels and Marketing Sheffield to facilitate the association's largest gathering of booking agents.
Taking place at the DoubleTree by Hilton Sheffield Park, part of the Vine Hotels group, the mia's latest Connect Day on March 28, 2023, will provide a unique platform for those working in business meetings and events to engage and build mutually beneficial relationships with 25 leading booking agents, while also gaining exclusive insights.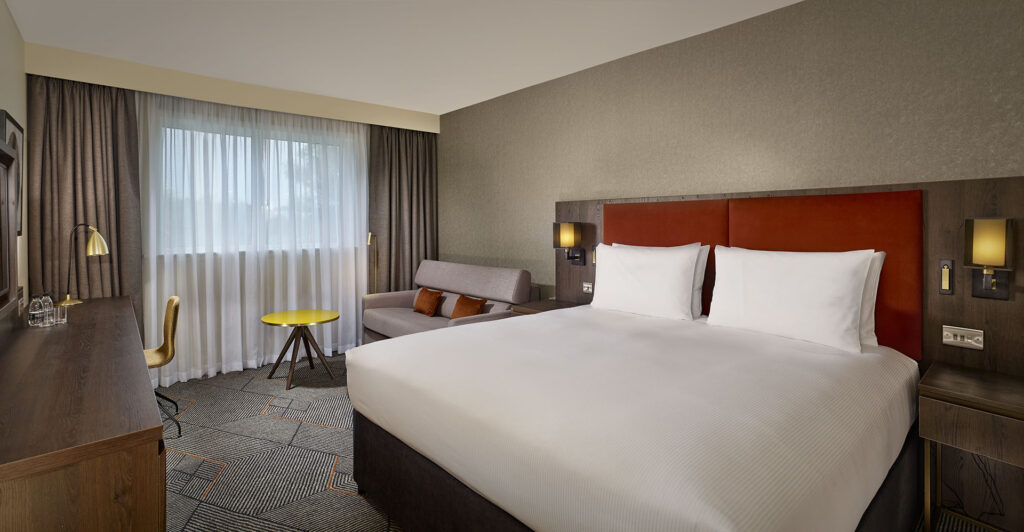 Opening the programme will be highly acclaimed professional relationships strategist Andy Lopata, who will be discussing partnerships and the importance of empathy from both perspectives. An enlightening panel discussion led by Edge Venue's Jacqui Kavanagh will then explore the status quo of commissions before the agents reveal what's important to them in a quickfire debate.
In addition to the team building activity, dedicated time is being incorporated into the action-packed programme to allow attendees to network and build connections to potentially facilitate business opportunities as well as discuss hot topics such as sustainability, diversity, equity and inclusion and data compliance.
While visiting the region, the agents will also be treated to a tour of some of Sheffield's hidden gems, which is being led by Marketing Sheffield. The itinerary commences with the architectural splendour of Sheffield's most popular networking space – the Winter Garden. It then calls at The Cathedral and Cutlers Hall before culminating in a visit to Sheffield City Hall, where the agents will enjoy drinks on the Oval Hall's impressive stage.
To find out more about the Connect Day on 28 March at DoubleTree by Hilton Sheffield Park visit https://www.mia-uk.org/March-Connect-Day.  
Emma France, Marketing Sheffield, said: "We're thrilled to be able to host delegates from the mia Connect event in Sheffield. We'll be giving them a flavour of all things Sheffield – from stylish venues and hip regeneration projects to our wealth of green space and sustainability credentials. It's a fantastic time for event organisers to consider Sheffield after the city was listed as the second-best city break in Europe by TimeOut and as this year's UK foodie hot spot by Observer Food Monthly. There's so much going on that delegates will love."
Garin Davies, CEO of Vine Hotels, said: "Vine Hotels is delighted to be working in partnership with the mia and Marketing Sheffield in hosting the city's first Connect Day at the DoubleTree by Hilton Sheffield Park. The mia is the industry leader in championing the issues, challenges, and opportunities of the meeting sector. Their renowned credibility attracts the UK top venues and event planners, which is why the Connect event will bring the brightest and the best delegates to see our wonderful city. General manager Daniel Rich and his team look forward to extending Vine Hotels warm hospitality and in welcoming everyone to the Hotel and to Sheffield."
Kerrin MacPhie, chief executive of the mia, said: "Our Connect events have continued to evolve into highly sought-after networking opportunities for agents and venues alike. We're really looking forward to taking the event to Sheffield as, thanks to their highly regarded reputation, it promises to be the association's largest gathering of booking agents, which is fantastic and will make for an engaging day for all."
Vine Hotels is a UK-based hotel management and development company based in Sheffield, which as well as running its growing portfolio of 14 hotels, also provides a range of services from management contracts to acquisitions, business health checks, turnaround solutions and hospitality consultancy. The company's burgeoning portfolio stretches from the Northeast to the South Coast and includes six venues in south Yorkshire. For more details, visit: www.vinehotels.co.uk