Television presenter, Hampshire resident and one of the UK's most prolific authors, Alan Titchmarsh, will be appearing at a special 'meet the author' dinner on 4th October 2018 at the Mercure Southampton Centre Dolphin Hotel in Southampton.
At the 'Evening with Alan Titchmarsh', the author will be carrying out a personal appearance and book signing session as part of an event celebrating the launch his new novel, The Scarlett Nightingale. The evening offers his fans the opportunity to meet him in person, receive a copy of his book, enjoy a two-course dinner and hear Alan share anecdotes and stories of his career.
The night begins at 6.30pm with arrival drinks and dinner, after which Alan will discuss his book and highlights of a wide-ranging career as a gardener, TV presenter and novelist. Guests can participate in an audience question and answer session, before meeting Alan as he signs their copy of his book.
The Scarlett Nightingale, published by Hodder & Stoughton on 20th September 2018, is set in wartime London and occupied France, and is a thrilling story of love, danger and sacrifice.
Tickets for the event need to be bought in advance and are £37.00 per person including a hard-back copy of 'The Scarlett Nightingale'. 10% of the proceeds from ticket sales are being donated to Variety, the Children's Charity.
Tickets are available from bookings@dolphin-southampton.com or call 023 8038 6460. Visit, https://www.dolphin-southampton.com/ Car parking is available at the Hotel.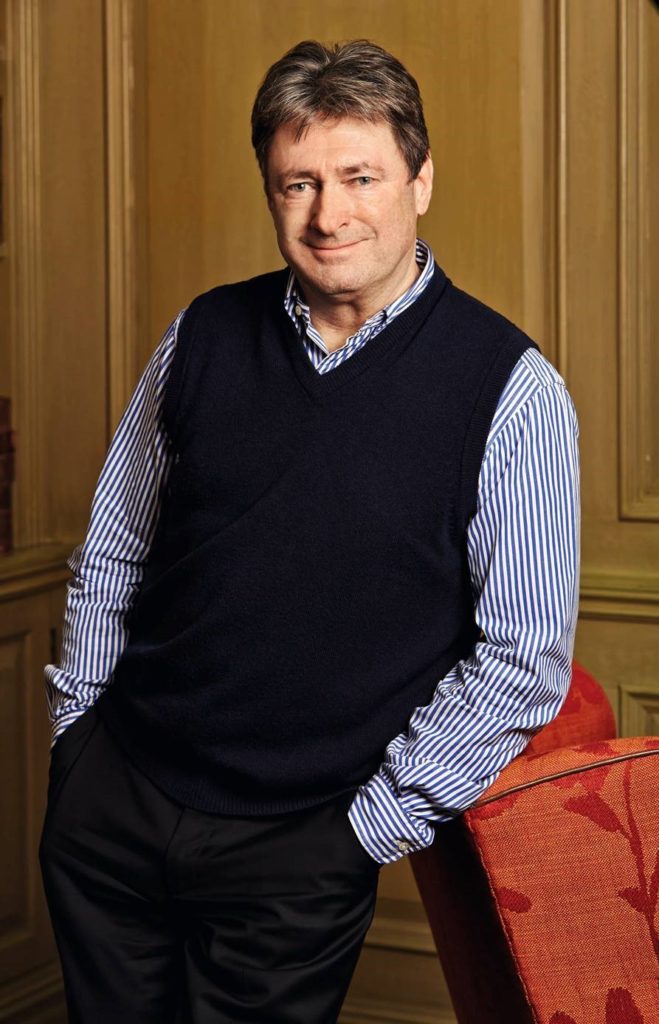 This is the first 'meet the author' dinner in what is hoped will be a series of such events for the Mercure Southampton Centre Dolphin Hotel. Dan Wilson, new general manager of the Hotel, explains: "We are delighted to be welcoming Alan to the Hotel and to Southampton. It's sure to be a sell-out dinner, so I would definitely recommend people book their tickets quickly."
"The Dolphin Hotel has a rich literary heritage, and so Alan is certainly in great company! Jane Austen celebrated her 18th birthday here in 1793. William Makepeace Thackary wrote part of his novel, 'Pendennis', while sitting in the Hotel's magnificent bow window, and there is even speculation that Shakespeare performed outside the Hotel in Dolphin Lane. We want to really celebrate our literary connections, and so are planning further author events in the coming year."
Alan Titchmarch is known to millions through his career as a television presenter of shows including Ground Force, Gardeners' World, Love Your Garden, the Chelsea Flower Show and The Alan Titchmarsh show. He has written more than forty gardening books, as well as eight best-selling novels and three volumes of memoir. He was made MBE in the millennium New Year Honours list and holds the Victoria Medal of Honour, the Royal Horticultural Society's highest award.